We understand that clothes sizing varies from brand, style and age which is why we hand measure all our items to ensure you know their true size.
General wear and washing of garments may also alter the size label from the actual size. So we measure all our clothes in inches with the garment laid flat and re-label them to fit into today's standardised clothing sizes.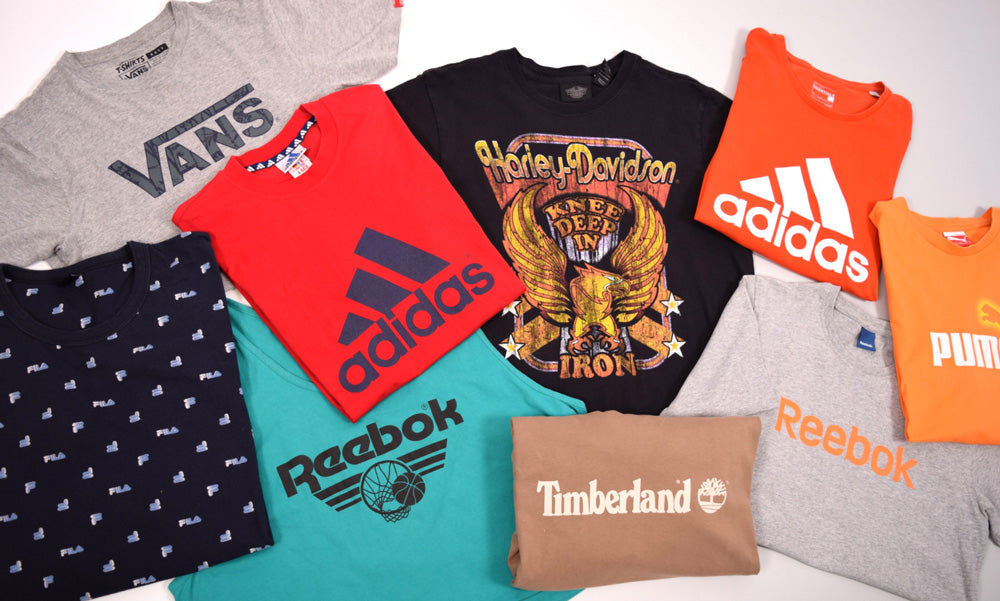 Measurement Guide
Pit to pit

Taken from when the garment is laid flat from armpit to armpit.

Pit to cuff

Taken from the armpit to the end of the sleeve cuff.

Length collar to hem

Taken from the bottom of the collar to the hem of the garment.

Waist

Taken from the inside circumference.

Leg Length

Taken from the crotch seem to the bottom hem or from the top of the waist to the bottom hem on dresses and skirts.
International Sizing Conversion Tables
Women
Clothing
| | XS | XS | S | M | M | L | XL | XL |
| --- | --- | --- | --- | --- | --- | --- | --- | --- |
| US | 0 | 2 | 4 | 6 | 8 | 10 | 12 | 14 |
| ITALY | 36 | 38 | 40 | 42 | 44 | 46 | 48 | 50 |
| UK | 4 | 6 | 8 | 10 | 12 | 14 | 16 | 18 |
| FRANCE | 32 | 34 | 36 | 38 | 40 | 42 | 44 | 46 |
| JAPAN | 3 | 5 | 7 | 9 | 11 | 13 | 15 | 17 |
| JEANS | 23 | 24-25 | 26-27 | 28 | 29-30 | 31-32 | 33 | |
Shoes
| | | | | | | | | | | | | | | | |
| --- | --- | --- | --- | --- | --- | --- | --- | --- | --- | --- | --- | --- | --- | --- | --- |
| US | 5 | 5.5 | 6 | 6.5 | 7 | 7.5 | 8 | 8.5 | 9 | 9.5 | 10 | 10.5 | 11 | 11.5 | 12 |
| ITALY | 35 | 35.5 | 36 | 36.5 | 37 | 37.5 | 38 | 38.5 | 39 | 39.5 | 40 | 40.5 | 41 | 41.5 | 42 |
| FRANCE | 36 | 36.5 | 37 | 37.5 | 38 | 38.5 | 39 | 39.5 | 40 | 40.5 | 41 | 41.5 | 42 | 42.5 | 43 |
| UK | 3 | 3.5 | 4 | 4.5 | 5 | 5.5 | 6 | 6.5 | 7 | 7.5 | 8 | 8.5 | 9 | 9.5 | 10 |
| JAPAN | 22 | 22.5 | 23 | 23.5 | 24 | 24.5 | 25 | 25.5 | 26 | 26.5 | 27 | 27.5 | 28 | 28.5 | 29 |
Men
Clothing
| | XS | S | M | L | XL | XXL |
| --- | --- | --- | --- | --- | --- | --- |
| EUROPE (EU) | 44 | 46 | 48 | 50 | 52 | 54 |
| FRANCE (FR) | 44 | 46 | 48 | 50 | 52 | 54 |
| ITALY (IT) | 44 | 46 | 48 | 50 | 52 | 54 |
| UK/US CHEST | 34 | 36 | 38 | 40 | 42 | 44 |
| UK/US WAIST | 28 | 30 | 32 | 34 | 36 | 38 |
Pants
| | XS | S | M | L | XL | XXL |
| --- | --- | --- | --- | --- | --- | --- |
| US | 28 | 30 | 32 | 34 | 36 | 38 |
| ITALY (IT) | 44 | 46 | 48 | 50 | 52 | 54 |
| FRANCE (FR) | 36 | 38 | 40 | 42 | 44 | 46 |
Shoes
| | | | | | | | | | | | | | | | |
| --- | --- | --- | --- | --- | --- | --- | --- | --- | --- | --- | --- | --- | --- | --- | --- |
| US | 6 | 6.6 | 7 | 7.5 | 8 | 8.5 | 9 | 9.5 | 10 | 10.5 | 11 | 11.5 | 12 | 12.5 | 13 |
| EUROPE (EU) | 39 | 39.5 | 40 | 40.5 | 41 | 41.5 | 42 | 42.5 | 43 | 43.5 | 44 | 44.5 | 45 | 45.5 | 46 |
| FRANCE (FR) | 39 | 39.5 | 40 | 40.5 | 41 | 41.5 | 42 | 42.5 | 43 | 43.5 | 44 | 44.5 | 45 | 45.5 | 46 |
| UK | 5.5 | 6 | 6.5 | 7 | 7.5 | 8 | 8.5 | 9 | 9.5 | 10 | 10.5 | 11 | 11.5 | 12 | 12.5 |
| ITALY (IT) | 39 | 39.5 | 40 | 40.5 | 41 | 41.5 | 42 | 42.5 | 43 | 43.5 | 44 | 44.5 | 45 | 45.5 | 46 |