Wholesale Used Clothing by Messina Hembry
We are Messina Hembry; we're all about giving clothing, shoes & acessories another chance at life.
We handpick the very best vintage & preloved designer garments to give them a new lease of life. With hundreds of designers and brands covering all kinds of styles, we consider our ranges to be the very best in second hand & vintage clothing.
As well as providing individual items to shoppers, we also provide other retailers with wholesale used clothing at competitive prices. Based just off the A14 near Ipswich, Suffolk, we're well located to serve wholesale customers from London, Essex, Norfolk and other areas of the UK in-person, with an online bulk buy service offered for retailers from further afield.
With our in-person service, we'll guide you through our warehouse where you can handpick your wholesale order from our comprehensive range of clothing.
Contact us for wholesale preloved clothing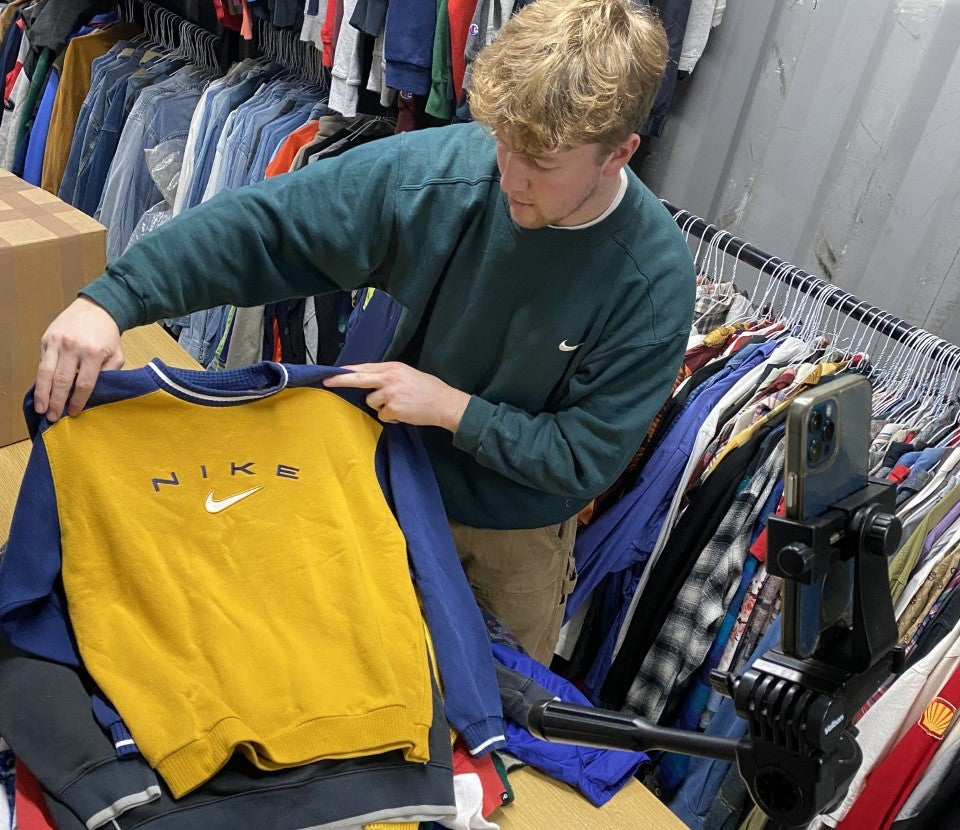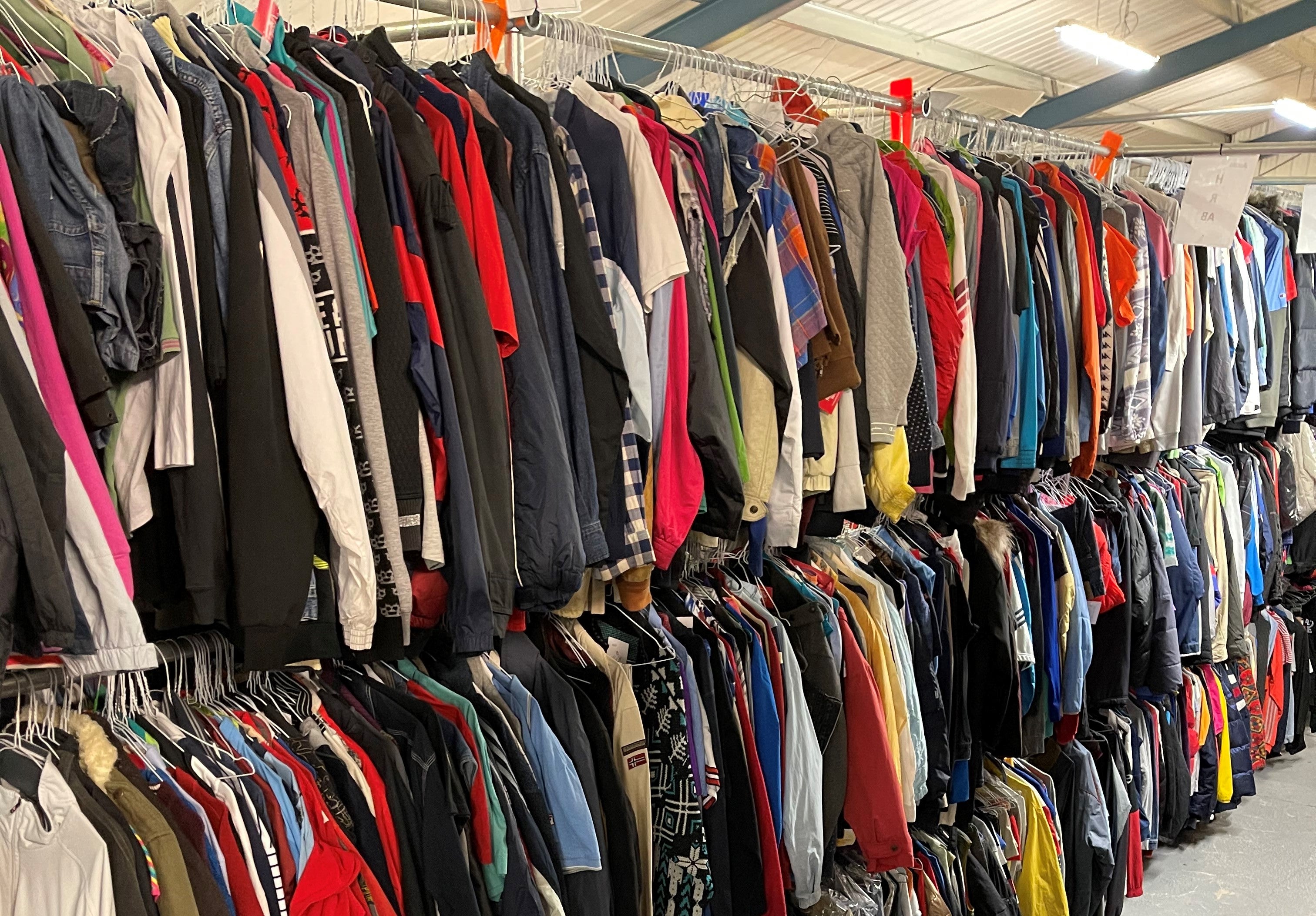 Bulk buy your choice of preowned clothing online
No worries if you're too far away from us to make the trip – we also offer the same service over a video call for both UK and International customers. You'll be virtually guided around our warehouse to pick out your bulk order which will then be prepared and promptly shipped to you.
Whether you're an established store looking to expand your inventory or you're just starting out on Depop, we can deliver everything you're looking for from a second hand clothing wholesaler. The table below shows the average prices you can expect for each type of garment.
Use the form above to get in touch with us today with your wholesale enquiry and we'll get back to you as soon as possible. Please note that there is a minimum order of £500, all order totals are plus VAT, and we offer a handpick service only with no pre chosen bundles.
Jump to our contact form
Average prices for our wholesale clothing
| TYPE | DESCRIPTION | PRICE |
| --- | --- | --- |
| T-shirts | Including designer brands, USA Print, Sports, Disney, Cartoon, Graphic and Music | £5-£10 average |
| Polo Shirts | Sportswear and designer brands | £5-£10 average |
| Shirts | Including Flannel, Crazy Pattern, Hawaiian, Corduroy, Denim, Designer Brands | £5-£10 average |
| Harley T-shirts | Vintage Harley Davidson T-shirts | £10 average |
| NASCAR T-shirts | Vintage NASCAR T-shirts | £10 average |
| Small Logo Sweatshirts | Sweaters from sports brands and desinger labels with a small logo | £8-£15 average |
| Spell Out Branded Sweatshirts | Sportswear and designer sweaters with a large brand spell out on the chest | £12-£20 average |
| Spell Out Branded Sweatshirts | Sportswear and designer sweaters with a large brand spell out on the chest | £12-£20 average |
| Track Jackets | Branded and unbranded | £8-£18 average |
| Harrington Jackets | Harrington and other light jacket styles | £15-£25 average |
| Levi Denim Jackets | Standard denim jackets | £12 average |
| Levi Denim Sherpa Jackets | Sherpa lined denim jackets | £15 average |
| Funky Fleeces | Branded and unbranded in funky colours and patterns | £10 average |
| Harrington Jackets | Harrington and other light jacket styles | £15-£25 average |
| Puffer Jackets | Plain, branded and colourful down puffer jackets | £15-£35 average |
| Funky Shirts | Branded and unbranded shirts in funky colours and patterns | £6 average |
| Track Pants and Joggers | Sportswear and leisurewear | £6-£12 average |
| Trousers and Jeans | Formal and casual jeans, trousers and work pants | £6-£15 average |
| Shorts | Chino, denim, and jogger shorts | £6-£10 average |